Suspenders


Standard suspenders are 1 1/4" wide, and they are made with trigger snaps that attach to belt loops. They can also be made with clips, button loops, and belt tunnels; and in other widths. The back yoke has a section of girth elastic for comfort. They can be decorated with floral carving, basket or geometric stamping and inlay panels. I recommend black or brown garment leather rather than dyed cowhide for suspenders worn with dress shirts.


Measuring for Suspenders: Using a cloth tape measure, measure from the back center belt loop, over the shoulder to the front belt loop. Measure along the side rather than over larger tummies as suspenders will ride in this position.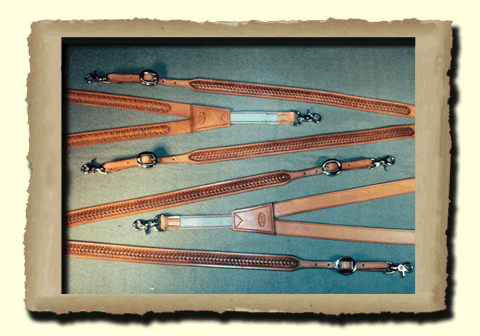 Plain, geometric border, diagonal basket and arrowhead basket suspenders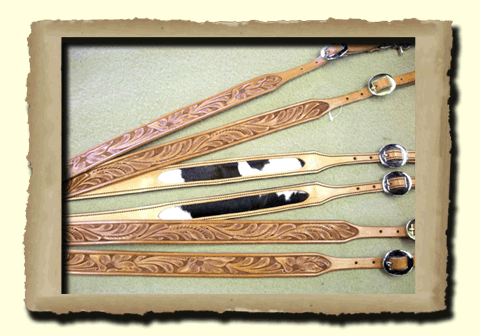 Floral carved suspenders and inlaid suspenders



Suspenders from $60




Pictures of recent custom work can be seen on
Dick's personal Facebook page!